Irfan-U-Din
Designation: Research Fellow & Program Coordinator
Mr. Irfan U Din is working as a Research Fellow  at the FRC since 2013. He has done Masters in Social Sciences from Shaheez Zulfiqar Ali Bhutto Institute of Science and Technology (SZABIST). He has also served as a Consultant with Mitsubishi Research Institute Japan to evaluate Japan's Official Development Assistance to Pakistan during the period 2003-2013. In 2015, Irfan was nominated for UNDP's N-Peace Award for his contribution towards conflict prevention, peace-building and development in marginalized areas in Pakistan and Afghanistan.
Contact: irfan@frc.org.pk
Muhammad Mateen
Designation: Research Fellow & Research Coordinator

Muhammad Mateen is currently employed as a Research Fellow at the FRC where he conducts research on issues related with peace and conflict in the Af-Pak region. He holds an M.Sc and M.Phil in International Relations from Quaid-e-Azam University Islamabad.
Contact: info@frc.org.pk

Noshad Ali Mahsud
Designation: Research Analyst
Mr. Noshad Ali Mahsud works as Research Analyst at the FRC. He conducts research on FATA and Afghanistan. He holds a BBA (Hons) from Gomal University in Khyber Pakhtunkhwa Province. Before joining the FRC, Mahsud worked with the Concern Worldwide, an Ireland-based INGO on a project relating to social welfare and community development of the internally displaced persons (IDPs) from North Waziristan Agency of FATA.
Contact: Noshad@frc.org.pk
Maida Aslam
Designation: Research Analyst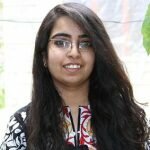 Maida Aslam is associated with the FRC as a Research Analyst. Apart from research, she also edits articles, reports, and publications of the Centre. Additionally, she is responsible for the production and dissemination of the monthly Newsletters. Maida has majored in English Literature from the University of Punjab.
Contact: Maida@frc.org.pk
Hoor Arif
Designation: Research Analyst
Hoor Arif is currently working as a Research Analyst with the FATA Research Center, Islamabad. She has done B.Sc (Hons) in International Relations from the University of Peshawar. She is currently undertaking her M.Phil in Peace and Conflict Studies from the National Defence University, Islamabad. Her M.Phil dissertation is entitled, "Role of Pashtun Women in Peace Building".
Contact: hoor@frc.org.pk
Muhammad Jawad Khan
Designation: Research Assistant
Muhammad Jawad Khan belongs to District Malakand, where he received his early education. He did BS in English literature and Linguistics from university of Malakand. Currently he is pursuing M. Phil degree in American Studies at Area Study Center, Quaid-i-Azam University Islamabad.
Contact: jawad@frc.org.pk
Fozia Tahira
Designation: Administrative Assistant-cum- Receptionist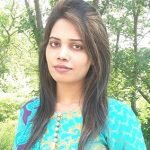 Fozia Tahira is currently working as an Administrative Assistant-cum- Receptionist with the FRC. She has previously served as Project Administrator with GIZ-GFA (Safe Blood Transfusion Project). Fozia holds an M.Sc in Economics from the National University of Modern Languages (NUML), Islamabad. She also holds a diploma in English Language from NUML.
Contact: fozia@frc.org.pk