Irfan-U-Din
Designation: Program Manager/Senior Research Fellow
Mr. Irfan U Din is working as a Research Fellow  at the FRC since 2013. He has done Masters in Social Sciences from Shaheed Zulfiqar Ali Bhutto Institute of Science and Technology (SZABIST). He has also served as a Consultant with Mitsubishi Research Institute Japan to evaluate Japan's Official Development Assistance to Pakistan during the period 2003-2013. As a peer reviewer he reviewed research papers for Conflict, Security and Development journal of Kings College London. In 2015, Irfan was nominated for UNDP's N-Peace Award for his contribution towards conflict prevention, peace-building and development in marginalized areas in Pakistan and Afghanistan.
Contact
Email: irfan@frc.org.pk, irfanfrc@gmail.com
Phone:++923435219690
Muhammad Mateen
Designation: Research Fellow & Research Coordinator

Muhammad Mateen is currently employed as a Research Fellow at the FRC where he conducts research on issues related with peace and conflict in the Af-Pak region. He holds an M.Sc and M.Phil in International Relations from Quaid-e-Azam University Islamabad.
Contact: mateenfrc@gmail.com, hafizmateenppn@gmail.com

Maida Aslam
Designation: Research Analyst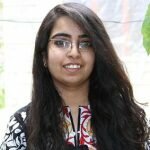 Maida Aslam is associated with the FRC as a Research Analyst. Apart from research, she also edits articles, reports, and publications of the Centre. Additionally, she is responsible for the production and dissemination of the monthly Newsletters. Maida has majored in English Literature from the University of Punjab.
Contact: Maida@frc.org.pk
Muhammad Rafiq
Designation: Intern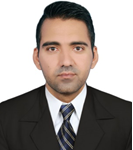 Muhammad Rafiq joined the FRC in March 2017. He holds an M.Phil in Peace and Conflict Studies from the National Defence University (NDU) in Islamabad. Prior to his association with the FRC, Rafiq has served as a Research Assistant at Pakistan Institute for Conflict & Security Studies (PICSS) from February-July 2016. He has keen interest in peace-building, conflict analysis, post-conflict reconstruction, religious extremism; and counter terrorism. The title of his M.Phil dissertation was "Public Perspective on Peace, Development, and Democracy in the Post-Conflict Zones: A Case Study of North Waziristan Agency".
                                     Contact: rafiqfrc8@gmail.com
Sumaiya Naz
Designation: Intern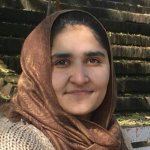 Ms. Sumaiya Naz is currently working as an intern with the FRC in its research wing, where she collects data for annual reports and analyses the trends. She conducts research on the Pak-Afghan region. She contributes monthly commentaries on issues facing the Af-Pak region. Ms Naz has a keen interest in studying humanitarian crisis, gender equality, development, and international humanitarian law. She holds an MSc in International Relations from Quaid-i-Azam University Islamabad. She has also worked as an intern at the Inter-Services Public Relations (ISPR) – a mouthpiece of Pakistan Armed Forces – for six weeks.
Contact: Sumaiyanazfrc@gmail.com
Waleed Imtiaz Khattak
Designation: Intern
Mr. Waleed Imtiaz Khattak is working as an intern at the FRC since March 2017. He is a native of district Charsadda of the Khyber Pukhtunkhwa Province. Waleed has earned his B.Sc (Hons) in Sociology from the International Islamic University Islamabad. His area of research is Pakistan and Afghanistan, with particular focus on the Federally Administrated Tribal Areas (FATA). He studies terrorism and insurgency from sociological perspective. He was also a member of the Sociological Forum at the International Islamic University in Islamabad.
Contact: waleedfrc@gmail.com
Umair Akram
Designation: Assistant Manager
Umair Akram is currently working as an Assistant Manager (Administration & Finance) at the FATA Research Centre .He has earned the Master of Business Administration (MBA) from Iqra University Islamabad. Umair deals with all the administrative affairs of the Centre, including the accounts of the organization. Before joining the FRC, Umair was associated with the banking sector.
Contact: uakram91@gmail.com
Ahmad Nawaz
Designation: Account Assistant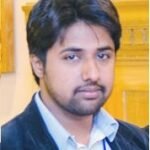 Mr. Ahmad Nawaz is currently working with the FATA Research Centre as an Accounts Assistant. He also assists in the organization of various academic and capacity building events of the FRC. He is enrolled in the B.Com pogramme of the Allama Iqbal Open University.
Contact: Ahmedifrc@gmail.com
Fozia Tahira
Designation: Administrative Assistant-cum- Receptionist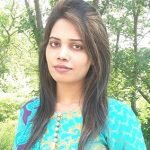 Fozia Tahira is currently working as an Administrative Assistant-cum- Receptionist with the FRC. She has previously served as Project Administrator with GIZ-GFA (Safe Blood Transfusion Project). Fozia holds an M.Sc in Economics from the National University of Modern Languages (NUML), Islamabad. She also holds a diploma in English Language from NUML.
Contact: fozia@frc.org.pk